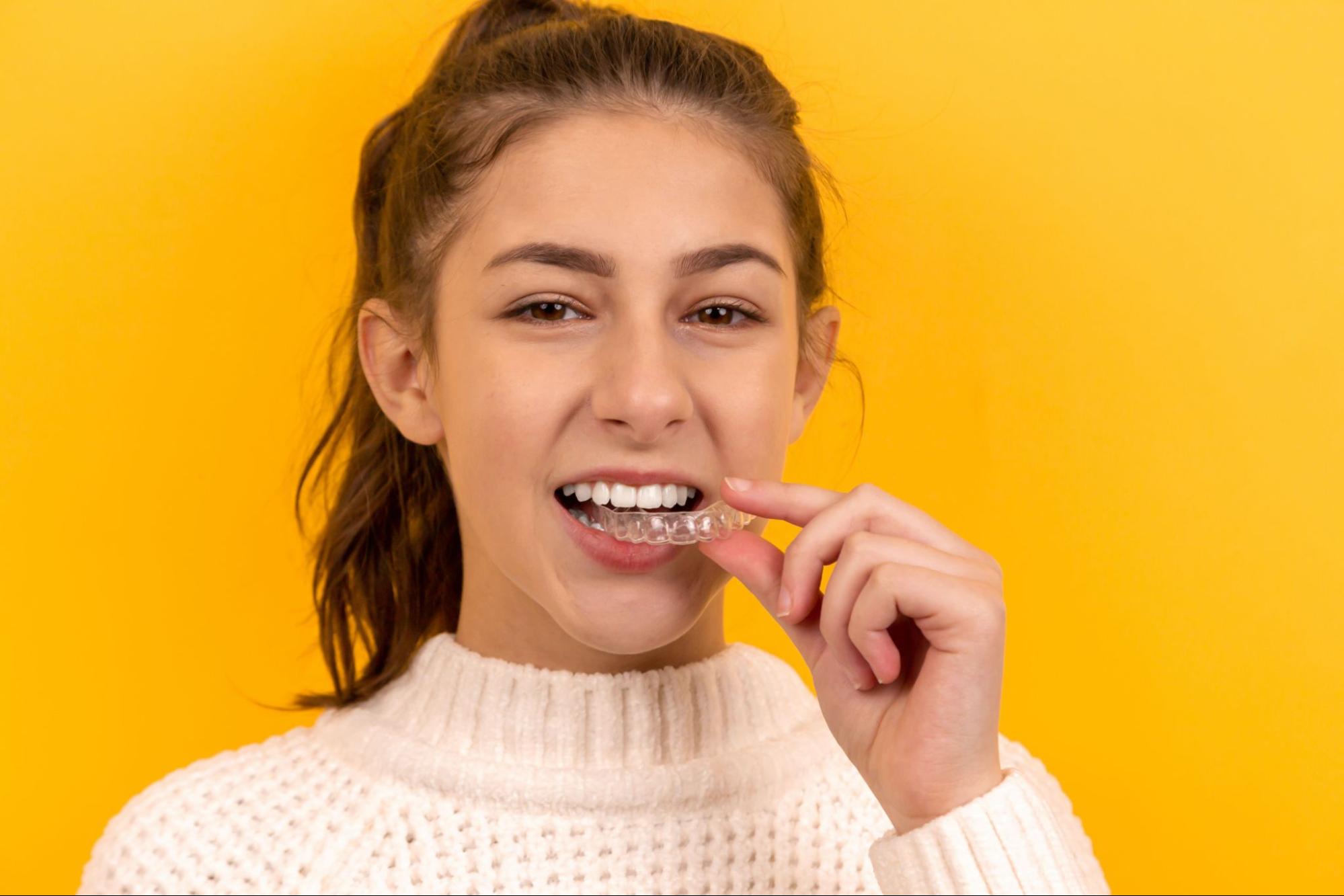 Orthodontics can help patients get an award-winning smile that looks, feels, and functions like a dream. But, before patients can get a red-carpet grin, they need to understand their smile-correcting options. That's why our knowledgeable dentist is here to tell you all about Invisalign® in Sacramento, CA.
Timothy E. Mickiewicz, D.D.S., is a certified Invisalign dentist with years of experience adjusting even the most severe misalignments. Dr. Mickiewicz's success as an orthodontic provider makes him one of the leading Invisalign doctors in Sacramento, CA. So, if you're ready to explore your candidacy, then request your Invisalign consultation online here or by calling (916) 469-9178.
If you're still on the fence about orthodontic treatments, then keep reading. In this blog post, Dr. Mickiewicz and his team reveal everything you need to know about Invisalign in Sacramento, CA, including the treatment process, cost, and its many benefits.
Invisalign Treatment: Exploring the Process
For most patients, Invisalign is an ideal treatment to correct most alignment issues, such as:
Crowded teeth
Gapped teeth
Overbites
Underbites
Crossbites
Open bites
However, there are a few factors that may preclude some patients from pursuing clear aligners. For example, they may have particularly severe misalignments that may require more aggressive orthodontic treatments (like traditional braces).
Nevertheless, an in-depth consultation with Dr. Mickiewicz and his skilled team can help patients determine if Invisalign is right for them.
Getting Started
During the initial consultation, Dr. Mickiewicz gathers useful data about a patient's smile. Using panoramic x-rays, intraoral cameras, 3D topographical imaging software, and digital impressions, our team can assess the type and scope of the patient's misalignments.
If patients are ideal candidates, then Dr. Mickiewicz can begin creating patients' unique treatment plans. These bespoke treatment plans require advanced dental technology, which allows Dr. Mickiewicz to make even the tiniest adjustments to each patient's distinctive aligners.
From Treatment Plan to Trays
With a comprehensive treatment plan in place, then Dr. Mickiewicz can begin crafting personalized, BPA-free plastic trays using the patients' oral impressions. The Invisalign system works so that patients wear their custom-made trays for two weeks before getting a new set of trays.
Each new set of trays is slightly different from the last set of trays. By making incremental changes to the trays, the Invisalign system slowly shifts teeth into better alignment.
Treatment Compliance
But, there's a catch. Patients must wear their clear aligners for the prescribed amount of time daily. Otherwise, patients may add considerable time to their expected treatment timelines.
Therefore, dental professionals recommend wearing Invisalign clear aligners for at least 20 to 22 hours a day to retain patients' treatment plans and timelines. Failure to wear the aligners for the recommended amount of time daily may also result in unpredictable dental shifting. This can further complicate patients' treatment plans, leading to subpar or unexpected results.
However, patients who wear their aligners as directed may be able to straighten their teeth in as few as six to 12 months. As a result, patients' willingness to comply with their treatment plans is a major factor in the overall success of their Invisalign treatments.
Cost of Invisalign in Sacramento, CA
Of course, the longer the treatment, the more costly the entire process will be. For some patients, they may need longer than a year to correct their smiles with Invisalign. This may be due to the severity of their misalignments, or it may be due to the patients' spotty treatment compliance.
Nonetheless, the overall costs of Invisalign are highly variable. In fact, 2021 data suggest that Invisalign treatments can range from $1,800 to $9,500, with the average cost equalling to around $3,000 per patient. However, insurance coverage may make treatments more affordable for some patients.
There are other factors to consider when weighing Invisalign costs, including the Invisalign dentist's location and experience.
Doctor Location
Typically, orthodontic treatments are more expensive in urban areas than in suburban or rural areas. Financial experts largely attribute this to the hefty overhead expenses that urban dentists accrue. From insurance to rent, it's generally more expensive to be a dentist in a large city than it is in a small, farming town.
But, a dentist's experience may counteract the financial burden of their geographic location.
Doctor Experience
The Invisalign brand incentivizes dentists to provide more treatments to patients by offering a return on their investments. Simply put–the more treatments a dentist provides, the more savings are offered through Invisalign. As a result, dentists pass those savings on to their patients by offering reduced-rate Invisalign treatments.
So, when it comes to Invisalign in Sacramento, CA, the geographic location may increase the rate of treatment. But, Dr. Mickiewicz's experience and partnership with the Invisalign brand means that he is able to provide some of the most affordable Invisalign treatments in Sacramento.
Invisalign Benefits
There are numerous benefits of Invisalign treatment, including:
Better oral health: Straight teeth are easier to keep clean. Not only that, but they are also less likely to sustain damage, as proper bite alignment mitigates dental damage and enamel erosion.
Improved overall health: Research indicates that poor oral health leads to poor systemic health. This means that it's almost impossible to have a healthy body without a healthy mouth. So, patients improve both their oral and overall health with Invisalign.
Smoother speech: Dental alignment plays a major role in speech patterns. Moving teeth into better alignment can smooth speech by reducing lisps and whistles.
Enhanced confidence: Patients who feel confident about their smiles move confidently in the world. This means that Invisalign treatments may be just the boost that patients need to go after promising jobs or pursue potential love interests.
Better employment opportunities: A 2012 study suggests that patients with straight teeth are viewed as 45% more likely to land a job and almost 60% more successful.
Dating success: The same study referenced above states that nearly 40% of people would not consider going on a second date with someone who has an unattractive smile. This means that Invisalign may be just the thing patients need to take their love lives to the next level!
Schedule a Consultation for Invisalign in Sacramento, CA
Are you ready to explore Invisalign in Sacramento, CA? Then, request your consultation with Dr. Timothy Mickiewicz online here, or simply give our team a call at (916) 469-9178 to get started now.