Advanced Technology for Efficient Care
In our Sacramento, CA dental practice, Dr. Timothy E. Mickiewicz utilizes advanced technologies. These innovations not only improve the patient experience, they also enhance diagnostic accuracy the treatment efficiency. Here, we will explore several technologies available at our practice. To learn more, contact us today.

If you have ever had dental impressions made with thick, gag-inducing powder and putty, then you probably recall the experience as messy and unpleasant.  For years this was the dental community's only option and it delivered functional models. iTero® digital scanning has replaced this unpleasant experience with a comfortable, fast scan. This radiation-free, laser technology captures every nuance of a patient's oral health, making it easier and more efficient to create impressions for oral appliances, such as custom mouth guards and Invisalign® aligner trays.
In our world where all the new movies come out in 3-D and you can go to YouTube to watch any medical procedure in great detail, iTero digital scanning delivers exact, instant, comfortable dental impressions. This technology gives patients the ability to see their teeth instantly in 3-D, delivering transparent communication throughout the consultation and treatment process.
iTero® System benefits include:
Quick and comfortable impression creation
Ability to breathe and swallow without restriction during scanning process
No messy putty or trays
No bad taste or leftover residue in the mouth
Shortened wait time for restorations or aligners
3-D impressions deliver the most precise fit for Invisalign aligners, crowns, veneers, and bridges
Digital images are sent in an instant via email
3-D technology has dramatically changed dentistry in the last 20 years. In 2015, the American Academy of Orthodontics estimated that by the year 2020, 80% of all restorations will be delivered in the doctor's office due to the fast-moving advances in imaging technologies.

If you've ever worn braces, you know how unending the process can seem. What if there was a way to accelerate your orthodontic treatment by up to 50 percent? With AcceleDent Optima, now you can. This revolutionary device uses SoftPulse Technology™ to deliver micropulses, which encourage faster tooth movement and bone formation. AcceleDent can also make treatment more comfortable.
To use AcceleDent, simply insert the mouthpiece, gently bite down, and let the device do the rest! You can even watch your favorite TV show, read a book, or check your email while it works.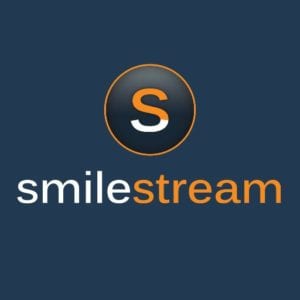 In today's world, everything is interconnected. Information can be accessed at the touch of a button. At our practice, we use SmileStream, which is a cloud-based diagnostic software. This technology allows Dr. Mickiewicz to diagnose, analyze, and treatment plan all from one convenient platform. Best of all, your records can be easily transferred and shared with other members of your dental team.

Communication between dental professionals has never been easier or more convenient. BeamReaders is a company offering diagnostic services. When Dr. Mickiewicz takes x-rays, scans, or gathers other diagnostic information, this data can be readily shared with other experts. BeamReaders is an excellent way to obtain timely radiology reports and image portfolios, or to share your records with other dental professionals.
Our treatment rooms have both intraoral cameras and patient monitors which allow patients to remain actively involved in their dental treatment.  A true image of your teeth and gums is transferred onto the computer screen, bringing the smallest details into focus and allowing you to see Dr. Mickiewicz's diagnosis and treatment. The advanced technology facilitates excellent patient education and communication regarding treatment options.  Patients can view their own oral anatomy to help them understand the need for the recommended treatments.
We can easily share all digital images with dental insurance companies to assist with claim disputes and facilitate the maximum reimbursements.  The images are also valuable for specialists when referrals are necessary.
Schedule an Appointment Today
To see our advanced technology in action, call us today to schedule your next appointment. Dr. Mickiewicz uses these technologies for a variety of different diagnostic purposes and treatments, ranging from dental exams to more complex procedures such as the fabrication of custom oral appliances.