Schedule a Free Consultation for Your Invisalign® Costs Estimate
When we start talking about the cost of Invisalign®, we need to ask what you would pay for a guaranteed increase in your self-confidence with the added benefits of better health. Traditional braces have a stigma and quite honestly are not attractive. Invisalign®'s invisible, comfortable alignment system is a game changer with:
No food restrictions; just remove your aligner for your favorite meals
No extra time brushing and flossing
Fewer visits to the dentist compared with traditional metal braces
Shorter treatment times
In our busy world, Invisalign® gives us less things worry about. To find out what your individual Invisalign® costs might be, contact our Sacramento, CA, office to schedule a consultation with Dr. Timothy E. Mickiewicz.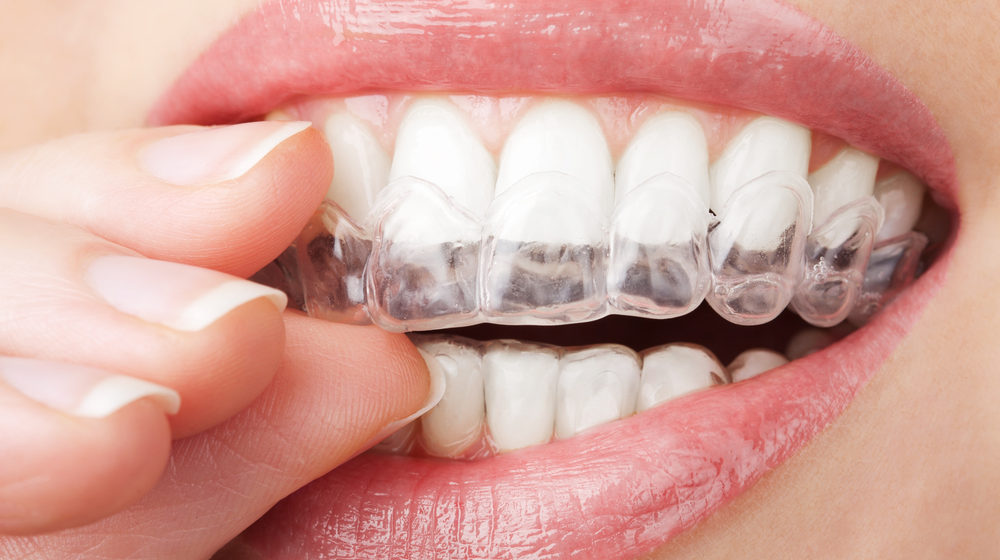 How Much does Invisalign® Cost?
In 2016, the average cost of Invisalign® alignment treatment ranged from $3,500 to $8,000, depending on the extent of crowding, bite issues, and placement of teeth. For simple cases that involve minimal movement, the costs begin at $3,500. The average Invisalign® patient falls in the range of $4,200 to $4,800 for treatments lasting an average of 12 to 18 months. Highly complex cases that include major teeth removal can run as high as $8,000. These treatments address major crowding, severe rotation, bite correction, and arch expansion and bite interferences.
Invisalign® is a comprehensive treatment at Dr. Mickiewicz's office, which encompasses initial diagnostic testing, all 6-week check-up visits, and a full set of aligners. We know that any type of orthodontic treatment is a huge commitment. Unlike other methods,  Invisalign® has multiple online support tools and our team is available to you each step of the way, from start to finish.
Is Financing Available?

Our offices accept CareCredit, the nation's leading patient financing program, and all major credit cards. CareCredit is a credit card patients can use specifically for medical procedures. Promotional periods are available that allow patients to make no- or low-interest payments. Apply online here.
Dr. Mickiewicz's motto is, "Where there is a will, there is a way."
Does Dental Insurance Cover Invisalign® Treatment?
Most dental insurances cover Invisalign® as they would cover traditional braces and other orthodontic treatments. Plans may cover up to $3,500 of Invisalign® treatment. Each company and plan is different. Our Invisalign®-trained doctor and staff will work with you to verify your benefits and file claims.
If you have a Flexible Spending Account (FSA) through your employer, you can use your healthcare flexible spending dollars towards Invisalign® treatment. Federal government guidelines allow you to set aside up to $2,500 of your pretax dollars through your FSA to assist in covering the cost of Invisalign® treatment.
Payment Options
Dr. Mickiewicz has established the following payment plan options for patients:
Patients who pay in full prior to their Invisalign® treatment receive a 5 percent discount.
With our payment plan, one-half of the balance is due at the beginning of treatment and the remaining half is due upon completion.
We accept all major credit cards, including CareCredit.
Please visit our financial information page to see all payment options available to our patients.
Free Invisalign® Consultation
Call now to schedule your free consultation. Each patient is different, so after your free consultation, Dr. Mickiewicz and our staff can give you a full estimate of cost.
Always put the keyword term/phrase in the first paragraph, followed by the SEO location (no more than 10 words between the two). You should also mention the dr's full name and link to his about page in the intro paragraph and end with a call to action.