Is your teen resisting metal braces? The battle is over with Invisalign Teen®.


Do you struggle with your teenager not smiling in family photos or posting sullen selfies? Self-esteem is one of the largest issues teenagers face. Invisalign Teen® aligners restore that brilliant smile you've been missing. Dr. Timothy E. Mickiewicz is a certified Invisalign® dentist, and can help you and your child decide if Invisalign Teen® is right for you during a consultation at our Sacramento, CA, office. Since these clear braces are invisible, removable, and comfortable, you and your teen are the only ones who know they are wearing them. Contact our office today to learn more about this advanced orthodontic treatment.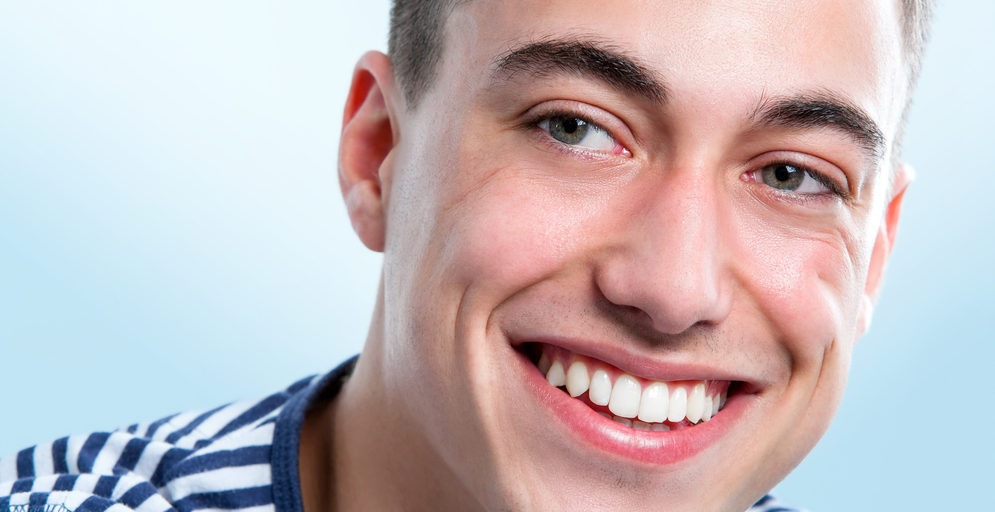 Not Your Parents' Braces
Teens nowadays are very informed: Google and YouTube put everything at their fingertips. Chances are, your teen already knows all about "clear" braces and wants them. Invisalign Teen® gives your child the freedom to be him/herself while improving oral health and correcting cosmetic imperfections.
Just like Invisalign® for adults, the "teen" version straightens misaligned, crooked, or crowded teeth using multiple sets of clear, removable aligner trays. For your teen, this means no metal braces in yearbook photos, when they go on a date, or play in Friday night football games. Invisalign Teen® was designed with the parent and teen in mind.
As with traditional braces, the Invisalign® aligner system teaches responsibility and time management, as you must track when to change to a new set of trays (every two weeks). Invisalign Teen® features a Blue Dot Wear Indicator on each aligner. The blue dot indicator fades with wear, alerting your teen when to advance to a new set. Parents can visually track if the trays are worn consistently and for the recommended amount of time.
Restrictions? Nope, Not One!
Aligners are made from durable, clear, BPA-free, smooth plastic and are customized to precisely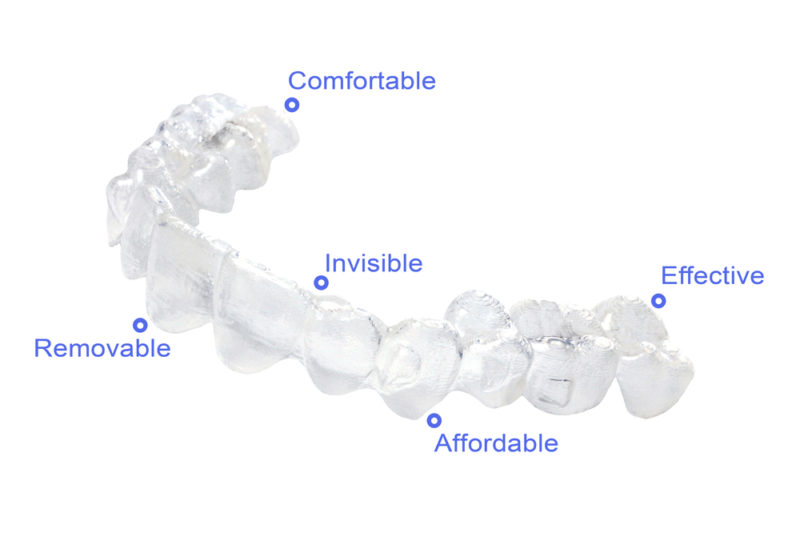 fit your child's teeth, which means band practices, sports, and singing are unaffected. There are no adjustment periods or busted lips to contend with because a ball bumps your teen in the face. Invisalign Teen® allows your picky eater to continue to eat what he/she likes, from pizza to corn on the cob, because aligners are easily removed for meals and snacking.
Invisalign Teen® – How does it work?
After your initial consultation with Dr. Mickiewicz, we will schedule photographs and digital impressions. The Invisalign® technology will create a digital 3-D image for Dr. Mickiewicz. The software then develops your individualized treatment plan, with precise movement predictions of your teeth. Then Dr. Mickiewicz will show you how your teeth will change at each stage of treatment. Every patient and treatment plan is unique. For teens the treatment time is similar to that of traditional braces.
Technicians at the Invisalign® lab will create a series of personalized aligners. Upon receipt of your aligner system, Dr. Mickiewicz will explain proper use and care, and the importance of wearing your new clear braces 20-22 hours per day. Remove trays daily for eating, drinking, and brushing. As you wear each new set, your teeth will gently shift into the next target position. And because the trays are invisible, no one will know you are wearing Invisalign®!

Invisalign Teen® Supports Parents and Teens
Invisalign commissioned the "Invisalign Teen® Confidence Survey" to get the most up-to-date feedback on self-esteem, social media impact, and peer pressure from teens and parents. Author Erika Katz has applied the insights from this survey to real-life parenting. The easy-to-follow handbook gives parents tools to become more social media savvy and initiate the crucial conversations our teens need to have regarding peer pressure and self-esteem. This free, online book can be accessed here:  The Self-Esteem Challenge/Invisalign Teen®.
Last but not least, Invisalign Teen® offers six replacement aligners free of charge! One of the parents' first thoughts is "What happens when my daughter or son loses a tray?". If this happens, and it probably will, notify us immediately, and we will send out a new tray for free.