[fusion_builder_container hundred_percent="no" equal_height_columns="no" menu_anchor="" hide_on_mobile="small-visibility,medium-visibility,large-visibility" class="" id="" background_color="" background_image="" background_position="center center" background_repeat="no-repeat" fade="no" background_parallax="none" parallax_speed="0.3″ video_mp4="" video_webm="" video_ogv="" video_url="" video_aspect_ratio="16:9″ video_loop="yes" video_mute="yes" overlay_color="" video_preview_image="" border_size="" border_color="" border_style="solid" padding_top="" padding_bottom="" padding_left="" padding_right=""][fusion_builder_row][fusion_builder_column type="1_1″ layout="1_1″ background_position="left top" background_color="" border_size="" border_color="" border_style="solid" border_position="all" spacing="yes" background_image="" background_repeat="no-repeat" padding_top="" padding_right="" padding_bottom="" padding_left="" margin_top="0px" margin_bottom="0px" class="" id="" animation_type="" animation_speed="0.3″ animation_direction="left" hide_on_mobile="small-visibility,medium-visibility,large-visibility" center_content="no" last="no" min_height="" hover_type="none" link=""][fusion_text]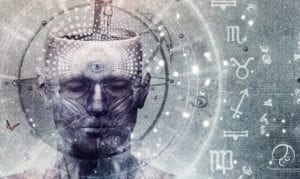 I had the joy of joining the U.C. Davis Medical School Sleep Dept. in their monthly didactic and literature meeting. A selfish bit of a New Years resolution for me to not miss a meeting this year, two months down and what a treat! In the dental sleep and pain world so much lip service is paid to reaching out to physicians and integration of medicine and dentistry. It has been a way of life for me and my mantra for 20 plus years, so no lip service here. This latest round included top sleep physicians from the VA and heads of the Sleep, Neuro, Cardio, Pulmonary Departments , Sleep Fellows…and me. I am honored and in awe of the knowledge base, the collegiality, acceptance and mutual respect of the group. A main objective is to prepare the sleep fellow for passing the AASM Boards, so it is a rigorous grilling of what is expected to be regurgitated, balanced with real life clinical knowledge application. With all of the talk of establishment of some sort of board oversight for dentists to be "qualified" there is still too much emphasis on dogma. Having successfully navigated through the boarding process with the Academy of Clinical Sleep Disorders Disciplines, countless hours in study and clinical experience with thousands, I feel pretty confident in my knowledge base. It is the real world application of knowledge with my team of docs that is woefully inadequate. Not for lack of trying. Like most I am at the mercy of the insurance gods. Learning about altering the circadian rhythm aphasia disorders using light box therapy and melatonin rebooting to affect change in innate circadian rhythm, bouncing off various pharmacological interventions and reviewing literature on insomnia is worth missing an afternoon in the practice. Just watching the doctors dissect an article is worth the time. I don't even get CME; it is just the quenching of a thirst.
One of my favorite docs, Jamal Mohammed, M.D., is essentially a human search engine…rattling off arcane stats and sleep literature references in rapid fire pace, spot on target and subject. Who needs Google or PubMed! Part of his training included a mandatory 10 hours in my office, wish I could take credit or match wits. There are no sloughs in the room…so I need to bring my A game. In this mastermind group, a truly humbling experience. I commend their patience and mutual respect for the only dentist and their interest in understanding Mandibular Advancement Devices, Orthognathics, Orthodontics and Oral Medicine.
Descartes' foray into the window of the soul, third eye connection to the universe and pineal gland obsession indirectly led to all of this brain power in one room. He is perhaps more famous for his "I think, therefore I am" brain bender. His philosophical quest to connect the universe and the soul by way of pineal gland, evolved into what we call Sleep Medicine. A science where so many assume their thought process is the definitive "think"… so follow them and you "are"! No wonder he moved on to complex mathematics, I guess the philosophical machinations were too confusing. We can now truly play with the cards that Mother Nature dealt us, we can forget the existentialist soul search, and focus on who is the appropriate sleep medicine provider. Certainly, most dentists, certainly not even this highly trained one, would have the hubris to assume that I should be tweaking complex medications let alone light box therapy. Sure prescribe the melatonin in low doses (synthetic only, no bovine!). Fiddle with some hypnotics with the physician as your teammate. Construct your appliances, perform your HST, manage that airway and myofunctional disruption but know your limits. The more I know, the more I know how little I know. Take a peek at the Journal of Human Molecular Genetics. Give me a quick rundown of the network of transcriptional-translational feedback loops as it relates to circadian rhythm. Dissect that actigraph as it relates to psych overlay….. Play a game of "name that gene" with Jamal… We have a long way to go before any provider can consider themselves masters of sleep. A noble journey no doubt, but you need more than a few journals and a couple of physicians in your back pocket if we are to take this critical disease process and bring it to it's knees.
[/fusion_text][/fusion_builder_column][/fusion_builder_row][/fusion_builder_container]