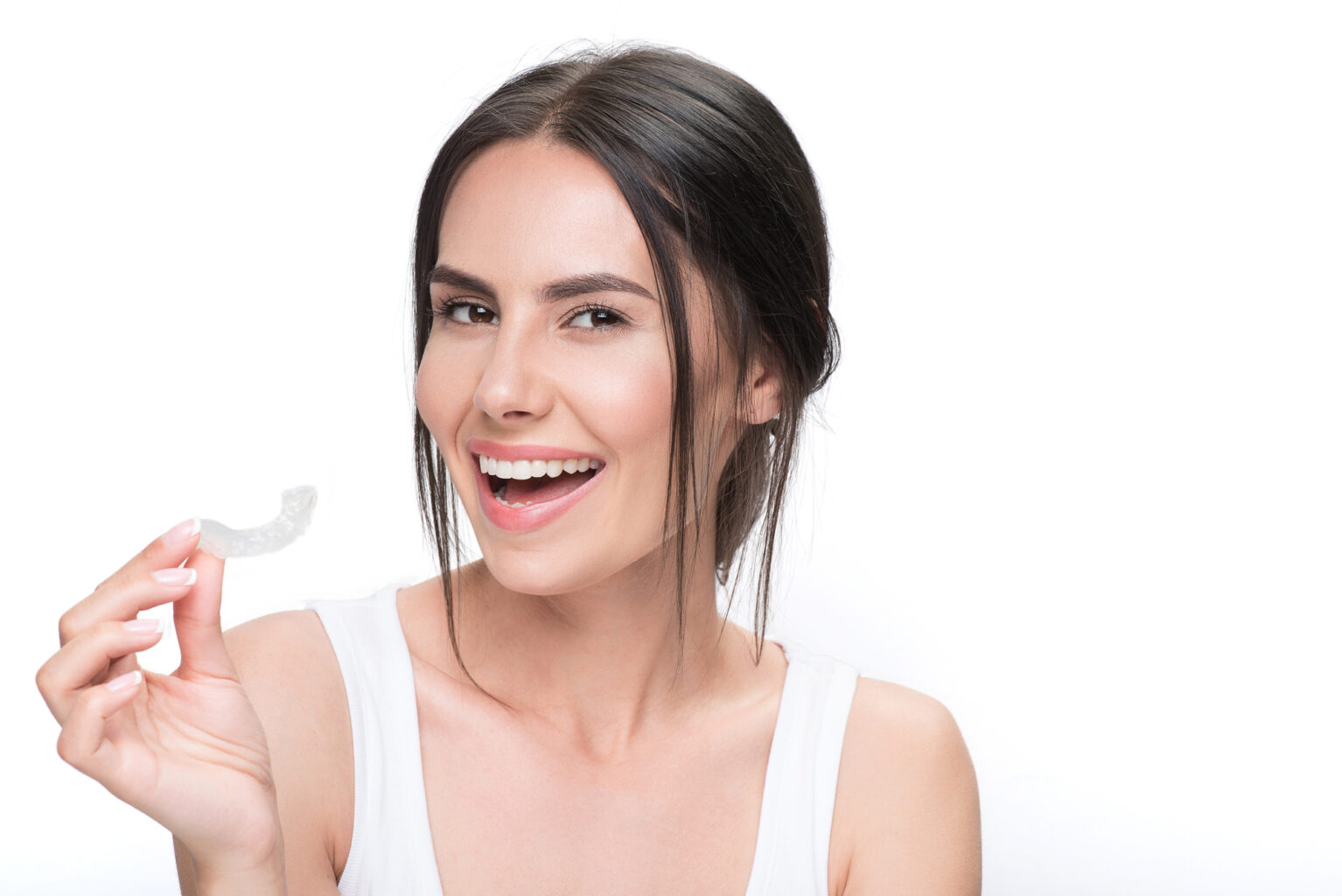 Invisalign clear aligners are a wonderful option for adults and teens who want to straighten their teeth in a discreet (yet extremely effective) way. Unfortunately, the cost of Invisalign treatment can be a roadblock in starting your journey to a straighter smile, but it doesn't have to be the deciding factor. There are a variety of practical and creative ways you can pay for Invisalign if you don't have insurance.
If you do have insurance…
We have good news for you! Many insurance companies cover Invisalign just like they would cover traditional metal braces. If your insurance covers orthodontia, they will most likely cover a percentage of your Invisalign treatment. Some insurance companies will even cover up to $3,000 of your treatment cost.
This isn't a guarantee, but you should contact your insurance company or dental care provider to learn if this is the case for you. Or let our office call for you.
If you don't have insurance…
Don't be discouraged! You have plenty of other options. Here are five ways you can pay for Invisalign without insurance:
1. CareCredit
For people without insurance, CareCredit is a great option. This healthcare credit card was created to help patients make affordable payments for medical treatment. It works similar to a traditional credit card but with different financial options.
The only downfall to this option is that you can only use CareCredit at certain locations and you'll need to have good credit to be approved.
2. An FSA
A flexible savings account is a health savings account that allows you to set aside money from each paycheck to pay for medical, dental, and orthodontic expenses. With an FSA, you are able to set aside up to $2,600 in untaxed dollars per year. Check with your employer to learn if this is an option for you.
3. An HSA
A health savings account does the same thing as a flexible savings account, but there are a few differences. (1) Health savings accounts were created for people with a high-deductible health insurance plan. (2) You can set up to $3,400 in untaxed dollars annually or $6,750 in untaxed dollars annually for a family. Like with an FSA, this money is tax deductible. (3) To open an HSA, you must meet these IRS eligibility requirements.
4. In-house payment plans
Many dental care providers offer interest-free payment plans for their patients. This can be anything from a monthly payment plan to a plan where you pay half up-front and half at the completion of your treatment. Contact your dentist to learn about the payment plans they offer.
5. Credit card
If you have a good credit score, a new credit card may be your best option. Opening a new line of credit often comes with no interest for a year or longer, and you can adjust your payments to fit your budget.
If you want to pay for your Invisalign upfront…
There are many creative ways you can save up money to pay for your orthodontic treatment. Here are just a few ideas:
Open an Etsy shop
Refurbish furniture and sell it on Facebook Marketplace
Rework your budget
Drive for Uber, Lyft, or Favor
Dog sit or dog walk through Rover
"Side hustles" are an extremely common way that people make and save money to pay for extra expenses. Find what works for you and set a goal to have the money for your Invisalign treatment by a certain time.
Schedule an Initial Consultation
In order to know exactly what you'll be paying for your Invisalign treatment, you will need to visit with your dental care provider. He or she will evaluate your mouth and teeth to determine how long your treatment will be. The length of your treatment will affect the cost of your treatment.
Contact your dental team today to schedule your initial appointment.
To schedule a free consultation with our Sacramento dentist, contact us today at (916) 469-9178.