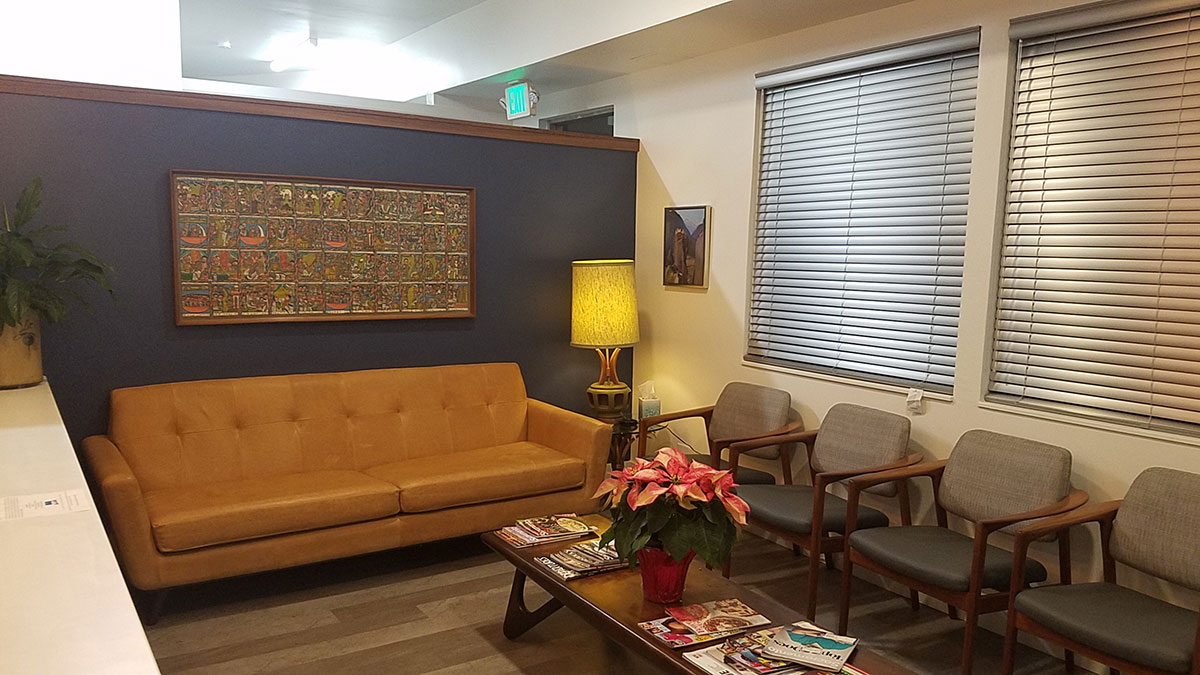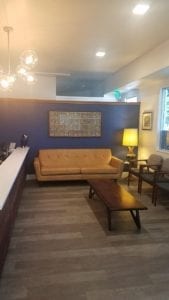 What if you could visit an orthodontic office that was catered specifically to your needs? My brand-new office in Sacramento, CA is taking a patient-centric approach. Each step of care has been carefully calculated from the moment you walk through the doors to when you leave.
When designing the office, it was my goal that patients enjoy a calm and peaceful environment, much like they would find in their own home. Upon your arrival, you will be greeted warmly by our friendly front office staff. The waiting room is filled with comfortable leather chairs and the walls are decorated with tasteful and beautiful art. This attention to detail is carried all throughout the office.
Enjoy More Privacy and Comfort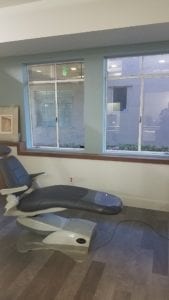 We provide electronic exam forms that can be conveniently filled out prior to your arrival in the comfort of your home, minimizing wait times and giving you the opportunity to meet with me sooner. It's critical that the more I know about your condition, the more I can help you, which is why our exam forms are incredibly comprehensive.
Once checked in, you will be taken to a private room. Due to the delicate nature of some of the cases we treat, patients are able to have a closed-door, consultation, allowing you to feel more relaxed. We understand that by the time you reach our office you may have seen numerous doctors and filled out stacks of paperwork, yet are still living in pain without the answers you need to improve your quality of life. The most important thing you get when you visit our office is time. You will have a private, hour-long consultation with me, where you will have the opportunity to share your story, the issues you have been experiencing, and the health goals you would like to achieve. The more information you can give me, the better. While listening, I will be able to decipher pertinent information in order to best provide the necessary care you so desperately need.
We are committed to staying on time so we can give each patient the time they deserve. In telling your story, you will be able to begin the healing process. As you talk, one of my team members will take notes. I personally do not take notes, but will sit and listen so you have my undivided attention. We schedule accordingly so that when you're here, you feel like you are the most important person in the room. While we may run behind occasionally, it is because we're giving a patient the time they deserve. Rest assured, this will not cut back on your time with me.
We are unique in that we have worked with the medical industry for over 30 years. To improve your experience with us, my staff includes a full-time medical biller who is responsible for working with insurance and processing the necessary paperwork.
We understand how to navigate the medical insurance system and can maximize medical benefits to make treatment as affordable as possible.
Advanced Technology and Faster Diagnoses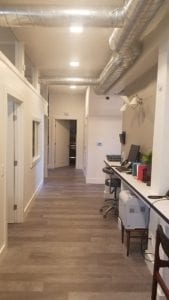 In addition to expanding our space, we have integrated more technology, including intraoral cameras and a 3D printer. With intraoral scanning, we are able to take high-resolution, 3D images in real time, eliminating the need for traditional impressions to create a model of your mouth. This is beneficial for designing oral devices used for sleep apnea, TMD, and orthodontics. Because everything is digital, patients will receive an electronic model of what their smile will look like after treatment is completed so they can better gauge expectations for what the end result will reveal.
We are excited to be one of the first in the area to provide 3-D printing in-office that allows us to print models in-house for your orthodontic and restorative treatment. By implementing this, we can lower fees and provide more efficient, affordable care.
We are currently beta testing a new program for one of the world famous imaging centers we work with so we can help improve the environment. This digital technology will allow faster image delivery and the opportunity for images to be viewed and manipulated by world-class radiologists, significantly reducing the need to print out images.
Located across from one of the biggest middle schools in the area, we are eager to integrate treatment for more children. By doing so, we hope to counteract development disorders as related to jaw growth in order to prevent sleep apnea and TMD problems before they start. In addition to orthodontia surgeries, we are focused on airway and facial development. We can perform frenectomies on infants to improve their sucking reflexes and to ensure they have proper facial growth and development.
The Wave of the Future
The goal is to offer all the necessary dental care a patient needs under the same roof to make our practice even more convenient. We will soon be introducing general dentistry and complex restorative procedures in addition to providing sleep medicine treatments, orthodontics, and TMD therapy. As we continue to grow, we look forward to expanding the variety of care we offer by bringing in ancillary providers, such as Biofeedback specialists, ENT doctors, physical therapists, and psychotherapists.
What Sets us Apart?
Unlike your average orthodontic office, our office has contracts with three of the major medical groups in the area for a 250 mile radius that encompasses several thousands physicians of every specialty, giving me access to ENTs, cancer specialists, rheumatology experts, and many others.
Because of my 30-year relationship with many of these specialists, I have the ability to think outside the box and brainstorm with physicians in the area on complex cases to provide maximum comprehensive care for patients. No one can know it all – there is strength and power in numbers. In cases where the treatment you need cannot be performed in-house, I will recommend you to a specialist in the area. Because all your exam forms and x-rays are electronic, paperwork can be sent ahead of your visit to ensure the specialist is educated on your particular medical condition before you arrive.
I invite you to come in and tour our new facilities, so you can see firsthand the services we can provide for you and your family.
About the Author: Dr. Mickiewicz owns a private practice in Sacramento and lectures across the nation on TMD treatments. He is a diplomate of the American Academy of Pain Management and holds membership in many professional associations for dentistry, sleep medicine, and TMD. In addition, Dr. Mick, as his patients call him, founded Pacific Orofacial Pain Consultants, a team of experts in various disciplines, who tackle the issue of TMD pain and treatment, to help sufferers find relief from chronic pain. To talk with Dr. Mick, call his Sacramento dental office at 916-457-7710.