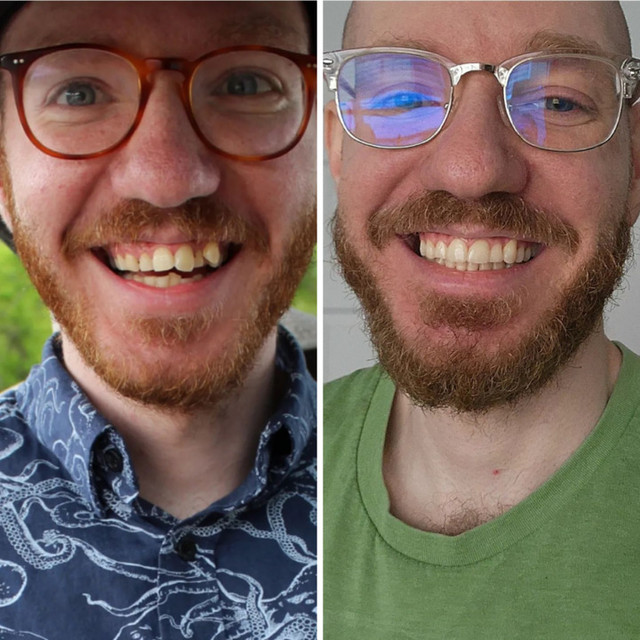 If you're weighing Invisalign costs against that of traditional orthodontics or veneers to correct dental alignment and your smile's appearance, the facts in today's blog should answer your questions. However, if after reviewing this information you still have questions, don't hesitate to call our Sacramento cosmetic and TMJ dentist office for answers, at 916-469-9178!
You're wise to research Invisalign and compare orthodontic or cosmetic treatment options. In addition to Invisalign costs, we'll explore other important factors. Knowing about treatment time, required appointments, and how the Invisalign process works will help in your decision-making process. Also, what should you expect Invisalign to accomplish? Let's dig in and find out!
Invisalign Costs
Costs can be divided into a few categories. Of course, monetary Invisalign costs are the most obvious, but the treatment time is also an investment.
With clear braces, treatment time ranges from a few months to correct minor orthodontic misalignments, to 18 or 24 months for more comprehensive treatment. These timelines factor into monetary costs. The longer the treatment time (and the more complex), the higher the financial investment.
Generally, Invisalign costs range from about $2800 to $5000. Any additional restorative or cosmetic treatments would add to the cost of your overall treatment plan. For instance, many people choose to whiten their teeth, while others may need extractions or restorations prior to wearing Invisalign clear aligners.
Treatment
Every patient's Invisalign aligners are custom-made to exert gentle, continual forces that shift teeth toward, and finally into, their ideal position. Every two weeks, the patient will discard his or her aligner and wear the next one. On average, patients receive 20 to 30 custom aligners, in total. Of course, as the length of treatment increases, so does the number of aligners.
What to Expect
Initially, once you're deemed a good candidate for Invisalign, Dr. Mick will take digital impressions of your teeth. Proprietary Invisalign software will design your treatment plan, then a certified Invisalign lab will fabricate your clear aligners.
Dr. Mick will need to see you every six weeks or so, to check that your teeth are moving through treatment as expected. Compliance is key to staying on track with your treatment timeline. If you opt to wear your aligners less than the recommended 22 hours per day, your teeth may not move as quickly as planned. Patients who neglect to wear their aligners daily can actually see negative results: teeth shift back into their former position. This extends treatment time and increases costs because new aligners must be made.
If you wear your aligners as directed, only removing them to clean your teeth, eat meals, and for short periods on special occasions, your new smile should develop right on time. By the end of treatment, you'll enjoy straighter teeth, improved occlusion, and a more attractive smile.
Expect to wear a nighttime or permanently-secured retainer to maintain proper dental alignment after Invisalign treatment is completed. 
Take This Quiz to Find Out if Invisalign's Right for You
Learn More About Invisalign Costs and Qualifications for Treatment
Dr. Mickiewicz and our team offer excellent dental care for residents of Sacramento and surrounding communities. As an experienced Invisalign provider, Dr. Mick can answer all of your questions about costs, treatment time, and whether you're a good candidate for clear braces. Call us today at 916-469-9178 to reserve your appointment.