[fusion_builder_container hundred_percent="no" equal_height_columns="no" menu_anchor="" hide_on_mobile="small-visibility,medium-visibility,large-visibility" class="" id="" background_color="" background_image="" background_position="center center" background_repeat="no-repeat" fade="no" background_parallax="none" parallax_speed="0.3″ video_mp4="" video_webm="" video_ogv="" video_url="" video_aspect_ratio="16:9″ video_loop="yes" video_mute="yes" overlay_color="" video_preview_image="" border_size="" border_color="" border_style="solid" padding_top="" padding_bottom="" padding_left="" padding_right=""][fusion_builder_row][fusion_builder_column type="1_1″ layout="1_1″ background_position="left top" background_color="" border_size="" border_color="" border_style="solid" border_position="all" spacing="yes" background_image="" background_repeat="no-repeat" padding_top="" padding_right="" padding_bottom="" padding_left="" margin_top="0px" margin_bottom="0px" class="" id="" animation_type="" animation_speed="0.3″ animation_direction="left" hide_on_mobile="small-visibility,medium-visibility,large-visibility" center_content="no" last="no" min_height="" hover_type="none" link=""][fusion_text]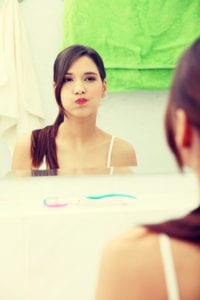 There's a lot to be said for looking closely at traditional treatments. The medical establishment has gained a lot of valuable insight by studying alternative remedies, and we can add to our toolbox when we find something worth promoting.
Fifty years ago, doctors never recommended fish oil and garlic for your heart, but today these supplements have known value. Your grandmother's insistence on eating yogurt for health reasons may once have been deemed an old wives' tale, but today probiotic cultures are recognized for helping maintain gut health and overall immune function. Even acupuncture is now commonly recommended by mainstream doctors for pain—despite the fact that we don't know exactly how it works!
But the key to understanding which remedies are safe and effective is research and common sense. For example, ear candling sounds like an innovative way to suck excess wax and debris from the middle ear, but there is no scientific evidence that it actually does this. An amber teething necklace may be as cool and hard as doctor-approved teething rings, but they can also pose a choking hazard to infants. With no known benefit of using amber over any other substance, why would you risk it?
I've had a lot of patients tell me about oil pulling, which comes from traditional Indian Ayurvedic medicine, and involves rinsing the mouth for at least five minutes per day with coconut or other oils. Okay, maybe. Oil makes a great cleanser; the ancient Romans knew that, as they regularly cleaned their bodies with olive oil. Perhaps there are many patients who have improved their oral health with oil pulling–but the bottom line is that rinsing that long with anything, even plain water, is going to give you a cleaner mouth. There is no scientific evidence that oil pulling works any better than antiseptic rinses that neutralize bacteria in less than half the time.
If you like doing it, pull away. But know that the Ayurvedic claims that oil pulling removes "toxins" and can cure diabetes and other illnesses have no basis in science and zero evidence to back them up. Yes, fighting mouth bacteria can help you keep your whole body healthier, but beware any time you hear the word toxins. Ninety-nine percent of the time you hear the word "toxins" what you are hearing is really baloney. The actual danger comes when patients believe oil pulling can replace standard oral hygiene practices, such as brushing and flossing. Practice oil pulling if it appeals to you, but don't stop brushing and flossing.
There is a lot of nonsense out there, and some of it may even make you think it works, if you want it to. I get plenty of patients who tell me, "You are wrong, doctor. I tried gemstone therapy (for example) and it works great!" To that I have only one explanation, and it's something that's been proven in multiple double-blind experiments: the placebo effect. That, my friends, is real!
I am certainly in favor of being open-minded to alternative therapies. There is a lot of untapped wisdom in the world and science is not always quick to keep up with every trend. But you have to be wise. Research any claims that sound too good to be true. They usually are.
Not Sure? Ask Dr. Mickiewicz
If you have questions about an alternative treatment, ask me at your next visit. If I don't know the answers, I love a good challenge when it comes to blending conventional wisdom with scientific inquiry. I also love flushing out pseudoscience from legitimate practices and healing methods.
About the Author: Dr. Mickiewicz is board certified in sleep by the Academy of Clinical Sleep Disorders Disciplines. He owns a private practice in Sacramento and lectures across the nation on TMD treatments. He is a diplomate of the American Academy of Pain Management and holds membership in many professional associations for dentistry, sleep medicine, and TMD. In addition, Dr. Mick, as his patients call him, founded Pacific Orofacial Pain Consultants, a team of experts in various disciplines, who tackle the issue of TMD pain and treatment, to help sufferers find relief from chronic pain. To talk with Dr. Mick, call his Sacramento dental office at 916-457-7710.
[/fusion_text][/fusion_builder_column][/fusion_builder_row][/fusion_builder_container]