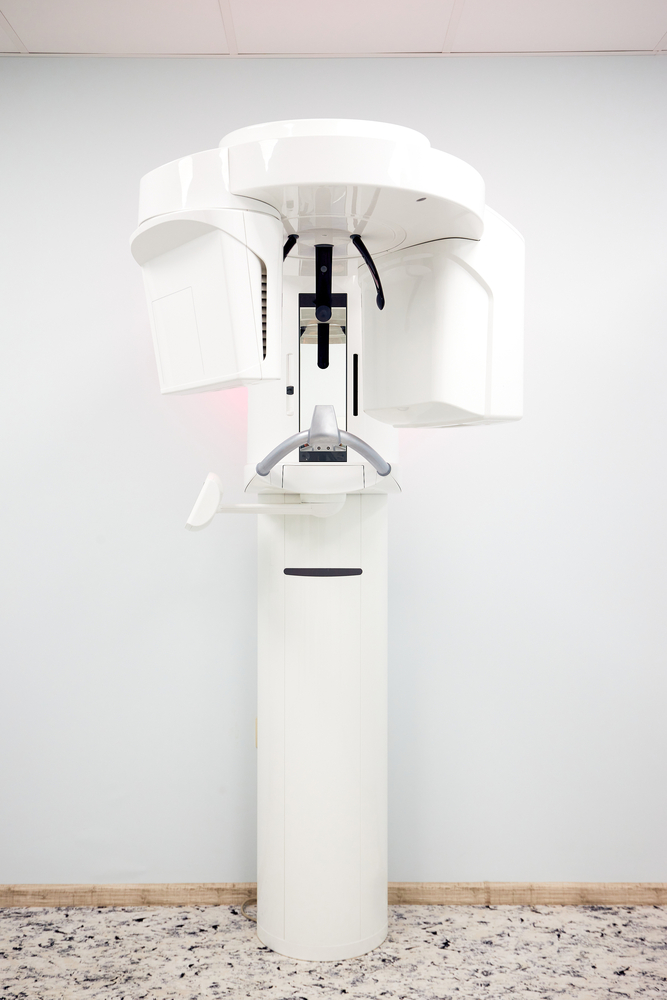 Are you experiencing jaw discomfort, trouble with breathing, or other oral health issues? Sleep dentists use specialized imaging software to see if more than meets the eye. In a nutshell, CT (computed tomography) is the process of taking pictures of internal body structures generated by a computer from multiple x-ray images. Conversely, the BeamReaders® CBCT (cone-beam computed tomography) technique uses a cone-shaped x-ray beam with a single 360° scan around the patient's head.
Both types of scans are highly evolved diagnostic tools, but some sleep dentists use CBCT to complete the following actions:
See the exact shape in the bone, jaw, and skeletal structure
Help diagnose sources of TMJ discomfort
Analyze airway problems
Assess jaw growth and teeth alignment
Compared to standard intraoral panoramic x-rays, CBCT and CT scans are more accurate and superior in imaging. However, which type of computed tomography is better? In this blog, Dr. Timothy E. Mickiewicz highlights the differences in CBCT and CT Scans and explains why he uses BeamReaders CBCT.
BeamReaders CBCT vs. CT X-Ray Beam Shape
Fundamentally, the most noticeable difference between BeamReaders CBCT and CT scans is the shape of the x-ray beam:
CBCT applies a cone-shaped beam and an area detector. These components work together to capture a full volume image in a single rotation without patient movement.
CT employs a fan-shaped beam. With CT scans, the patient must continuously be moved as the x-ray beam rotates around the patient.
Examination Speed
CBCT scans are significantly quicker than CT scans. Typically, a full mouth CBCT scan can capture 150-200 images to compile a single 3D image in a total of 20 to 40 seconds. On the other hand, a CT scan can take 10 to 30 minutes to complete (depending on what part of the body is scanned).
Radiation Exposure
Though chances are slim compared to daily exposure, radiation from x-rays (including CT CBCT scans) can raise cancer risks. We take extra precautions to avoid overuse in our practice for these reasons.
In reality, patients receive lower doses of radiation with BeamReaders CBCT scans. According to the Journal of International Oral Health, the radiation exposure from CBCT is 10 times less than CT scans.
We analyze both their benefits and risks before using CBCT. It's important to note that we do not use x-rays unless the benefits clearly outweigh the risks. Also, we take proper precautions to maximize benefits and minimize risks.
Cost of the Procedure
Generally speaking, CBCT scans are more affordable than CT scans. Without insurance, the average CBCT scan can cost anywhere between $250 and $600. In contrast, CT scans can range from $300 to $6,750.
However, if your health or dental insurance covers the cost of regular x-rays, they should also cover the cost of CT and CBCT scans. Speak with your insurance provider for more specific questions about your personal coverage.
Experience the BeamReaders Difference in Sacramento
All in all, CBCT takes the cake when compared to CT. To elaborate, BeamReaders CBCT:
Can take more comprehensive images than CT
Is faster than CT
Has an exponentially lower dose of radiation exposure than CT
Is more cost-effective than CT
After examining medical history, Dr. Mick uses BeamReaders CBCT as a tool to evaluate, diagnose, and monitor a wide range of disorders, certain diseases, and oral health issues. Learn more about how contemporary technology changes the way we do dentistry by calling (916) 469-9178 or messaging us online.